Sometimes, I cannot believe how utterly adorable my babies are. Look at them! Are they not the most beautiful thing on this planet?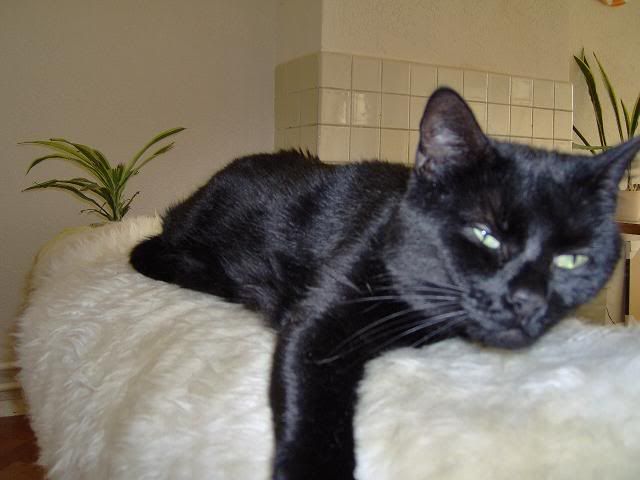 This is Leila. DOB: 15-04-2001, with me since Easter of that year. Affectionate, playful, dominant, but not very bright. Main interest: cuddling.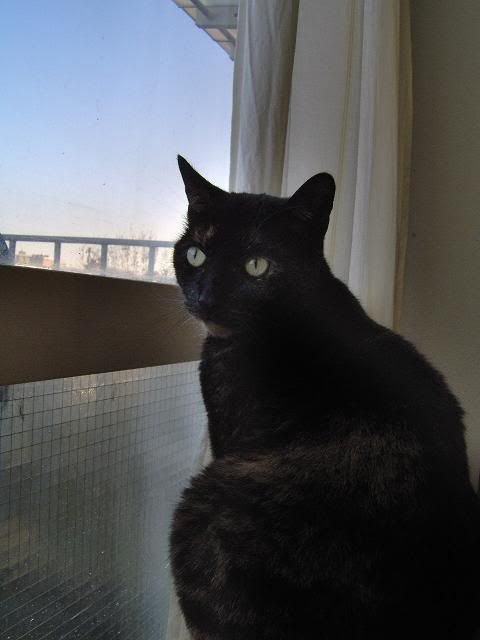 Meet Clio: quiet, timid and shy, she usually hides away from people other than myself. Intelligent by cat standards. Main interest: gazing out of windows. DOB: 10-05-2001, with me since Whitsun of that year.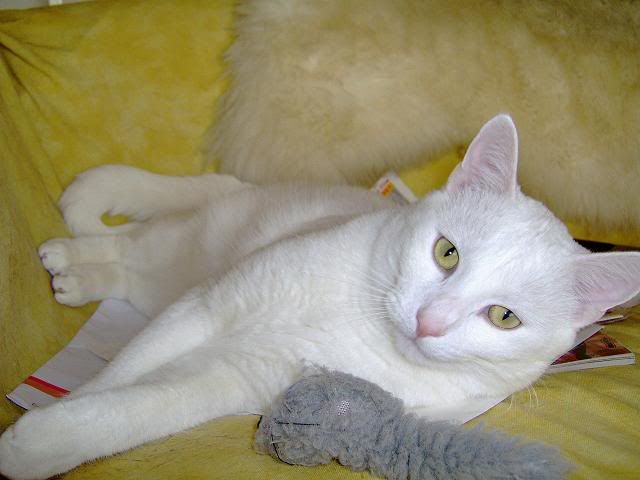 Last but not least: this is Manasse. DOB: 01-03-2004, with me since 29-04-2004. Tom cat. Independent, strong-willed, friendly, and smart. Main interests: playing with toy mouse and chasing his sisters.