This is why
bogwitch totally rocks: she made me a wallpaper...and she doesn't even like Nine! Which is not to say that she hates him, either, it's just that she doesn't see the attraction, which is fair enough; as I don't care for Ten, while other people do ::blathering::

But look at this work of art -- isn't it fantastic?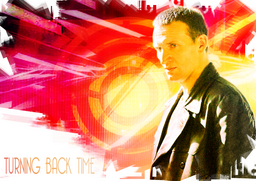 She's used all my favourite colours in it, too...and has offered to turn it into an icon/banner for me if I so much as say the word...How can I ever repay such generosity?

Thank you,
bogwitch, from the bottom of my heart!