The State Broadcasters
were up next, and they were really really good -- and as an added bonus, I came away knowing what a clarsach is!
Now they say that every picture tells a story, and so I won't waste any words. Here's what the gig in Glasgow's G2 was like: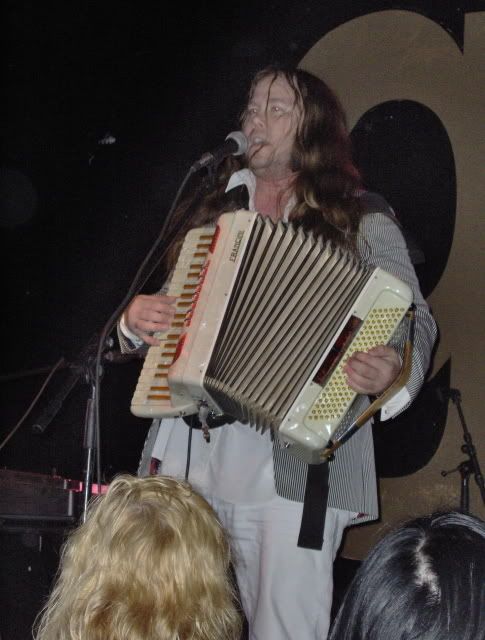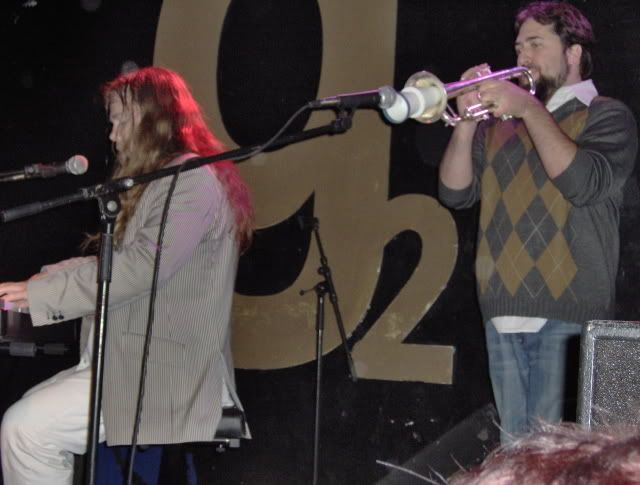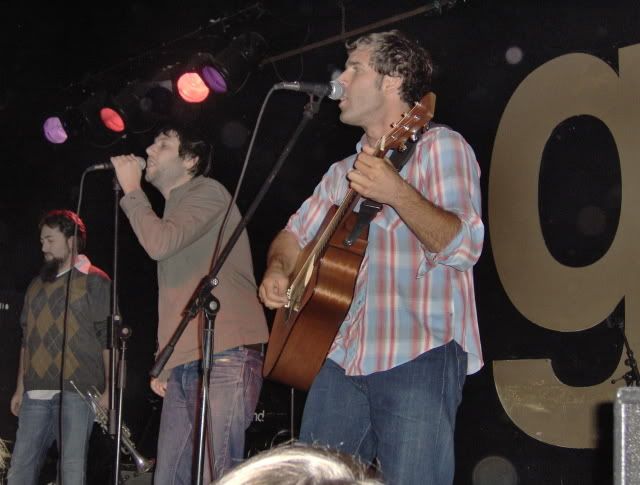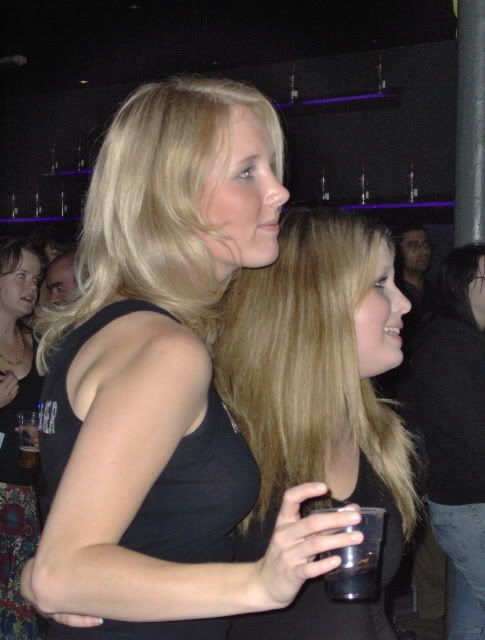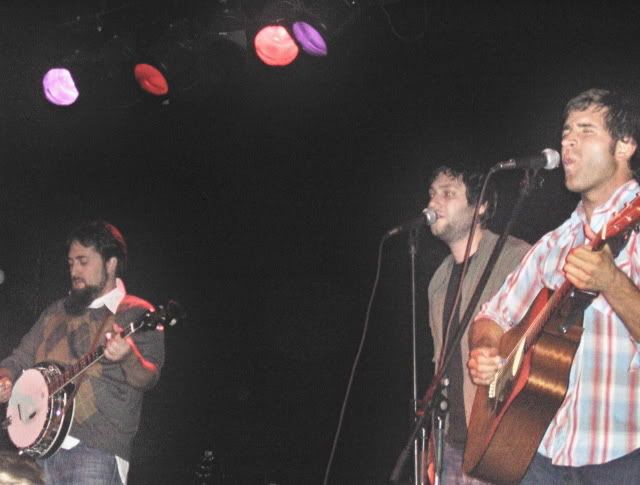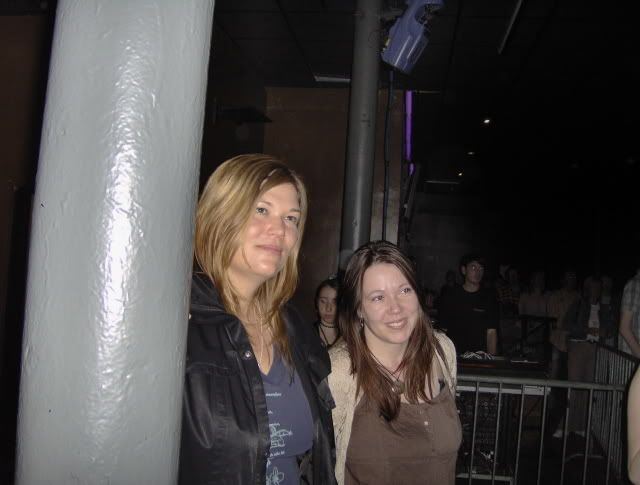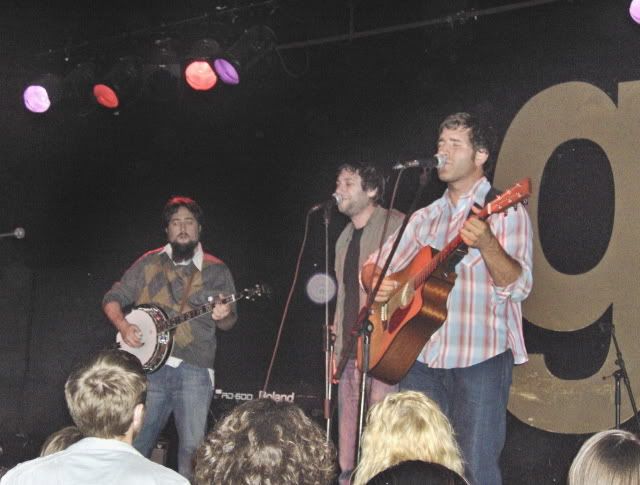 And then it was over. We said goodbye to Corn Mo and Matt, and hit Sauchiehall Street looking for a place to eat - we fancied some Chinese this time, but we soon learned that on that particular Saturday, because of the football (Scotland-France 1-0) all the restaurants had to close around the time we'd started to feel peckish. However, we were told that one grubby little takeaway near the end of the street might still be open for business, and so they were.
The rain came down in buckets, and soon we were fairly wet and bedraggled. When I'm cold, wet and bedraggled, and hungry, I want comfort food; but the Canton Express did not have Egg Foo Yong on the menu. While the others opted for Chicken Chow Mein, I muttered something about this obvious omission -- and the man said he'd do me my Foo Yong even if it wasn't on the menu! This perked me up no end.
We met up with Jay & Tori again after we'd eaten, for our final drinks of the night in The Local; then we went back to the hotel for a few hours sleep. Our taxi would come to take us to the airport at 6:35 the next morning.
TBC
There were two local support bands booked, and when we got in, Porch Song Anthology were up on stage. They weren't bad, though I thought their songs got a bit samey after a while.
Current Mood:

relaxed