Jules and I got up at an ungodly hour, as we had been advised by the taxi despatcher that it would take us at least an hour to get to the airport. In truth, he must have had no idea where Renfrew St was in relation to Glasgow International, as it turned out the ride took no more than 10 minutes...and sow e wandered the airport a bit forlornly, until hello! fancy bumping into you,
quietlychaotic! at the Internet facilities, where I discovered I couldn't access my favourite site. Poor Christy; she had even more time to kill there than we did.

Originally, we had planned to go to Birmingham in order to see The Boy Least Likely To in concert there that evening, but they had cancelled having been offered a more high-profile support slot somewhere else; and now our sole purpose in going to England's second city had been changed to shopping -- more specifically, to shop for boots at Primark.

Before we left King's Cross for The Troubadour in Earl's Court earlier that long weekend, Nai had given Julia a message for me, to see what I thought of the boots she would be wearing. So I did and I complimented her on her choice, as they were totally envy-inducing grey suede-look long pirate boots. She'd gotten them at Primark, having seen them on a friend, at a cost of only £15! Well, who could resist?










Not I! So we went to Primark, got the boots, wandered through the city's shopping area, had a bite to eat, marvelled at the food section in Selfridges (where I also introduced Julia to Krispy Kreme donuts), went into Dunes to see if I could get the red pixie boots I'd seen in London earlier (unfortunately, not in my size), and finally hopped on the train to take us to Coventry, a quick dinner at Brown's, and a pub quiz with
freakspawn and some of her mates.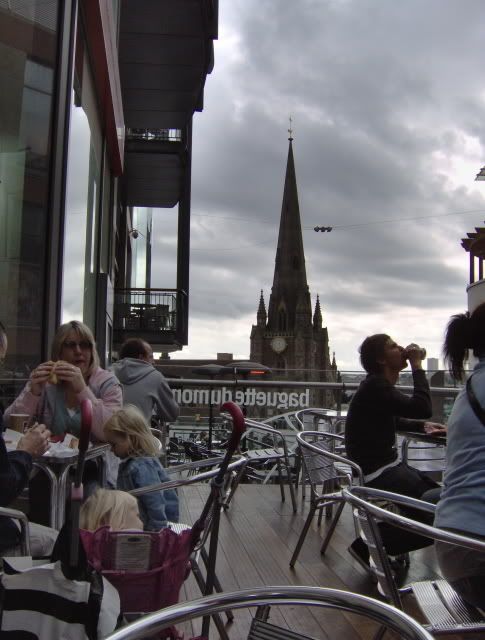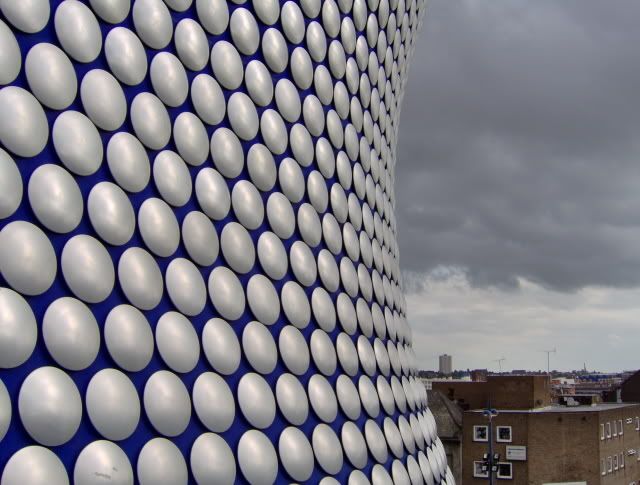 Just before the quiz started, we got pestered by a young man in his cups who wanted us to draw on his sleeping mate's face with makeup. Julia and I declined, but Lorna succumbed to the lure of free Guinness, drew a pair of glasses on the man's face, and took a picture. Not content with having got exactly what he'd asked for, the drunk then kept pestering her to do more, until he and his mate were finally removed from the premises by the landlord...or so we're told as Jules and I suddenly felt very tired and went back to Lorna's and fell asleep.

The next morning we went into town and had another lovely breakfast, checked out Debenhams and Monsoon to see if we could find something suitable and reasonably priced to wear to a wedding (we couldn't), and then Julia walked me to the station where I caught the train to Birmingham International, and I flew home to my cats who were very happy to see me.

Oh, and lest I forget: I'm wishing you the happiest of birthdays today, Jo!