My sister, the kids, and I spent a day at the Amsterdam science museum. It was a lovely bright if blustery day, and I took a few pictures for our family album.







arrival in Amsterdam; Romeo and Mick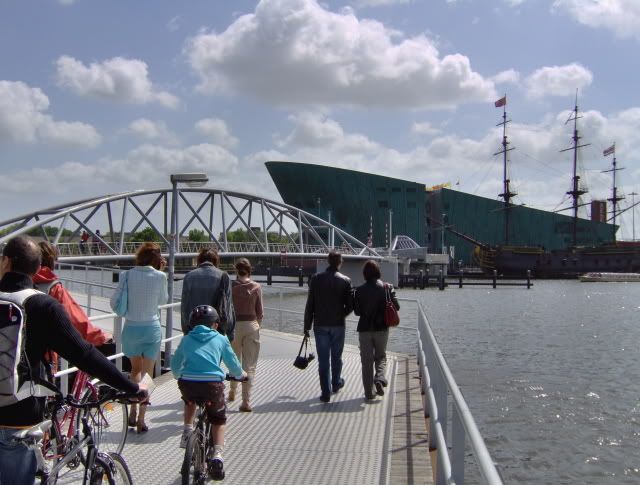 our destination, the science museum 'Nemo'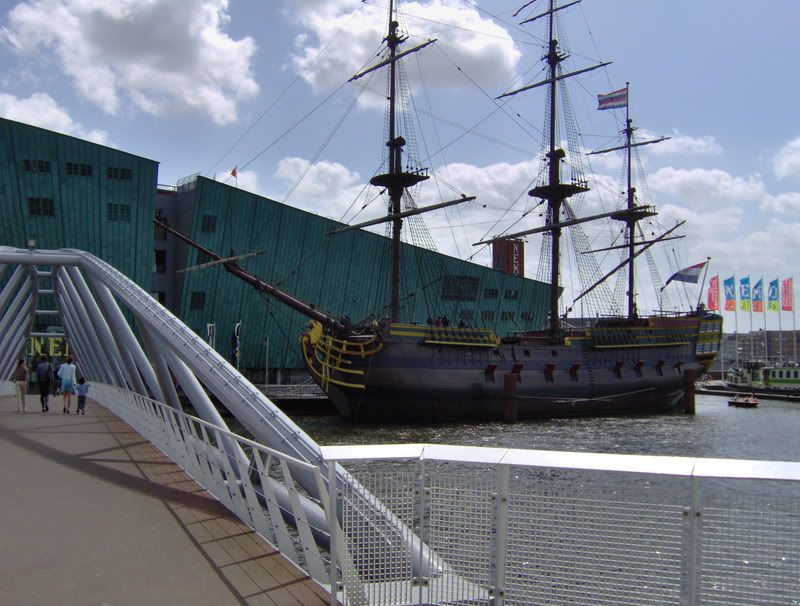 seen from closer up, with a replica tall ship, the 'Batavia' moored in front of it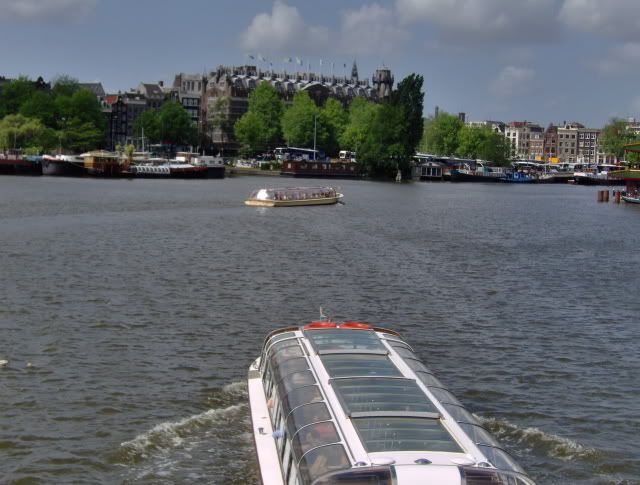 view across the IJ towards the quay



Romeo pulling himself up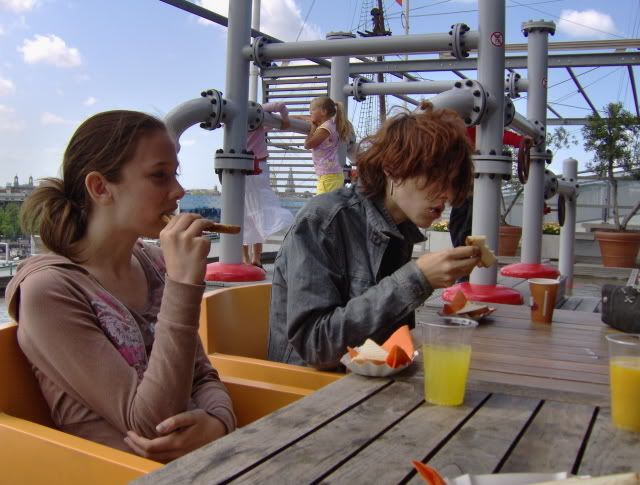 lunch: Soraya and Mick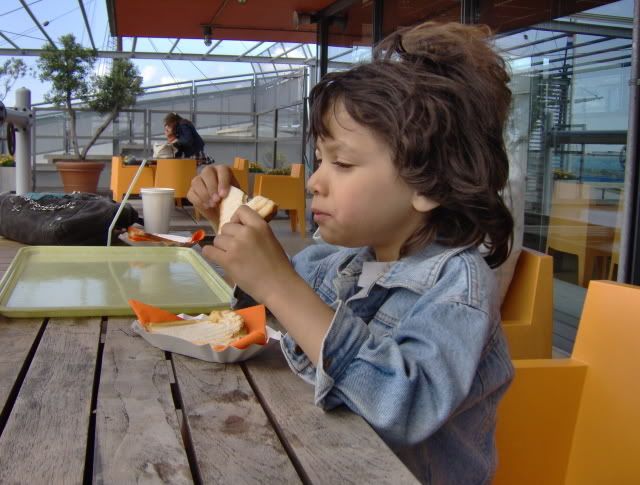 lunch: Romeo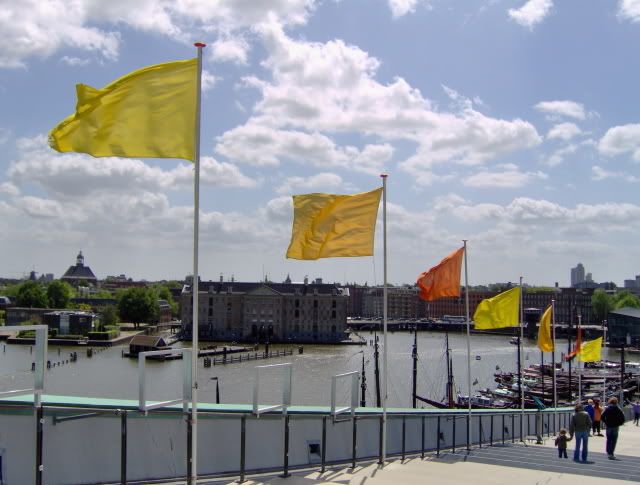 view from the roof: the Scheepvaartmuseum (Museum of Shipping) next door. I used to work there before I came to HP - best job I ever had, mainly because of the perks and the people I worked with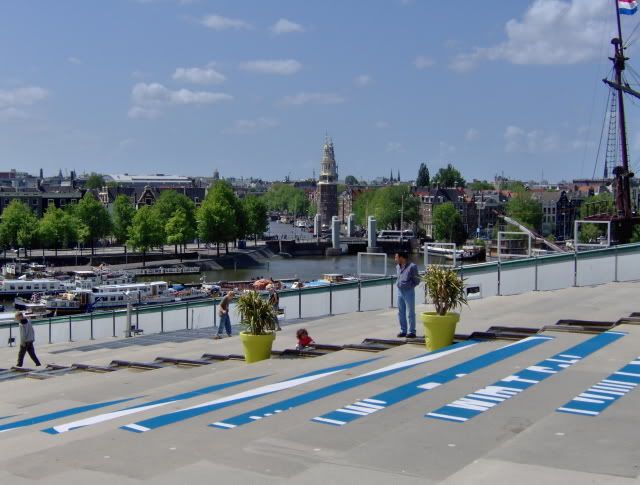 view towards the city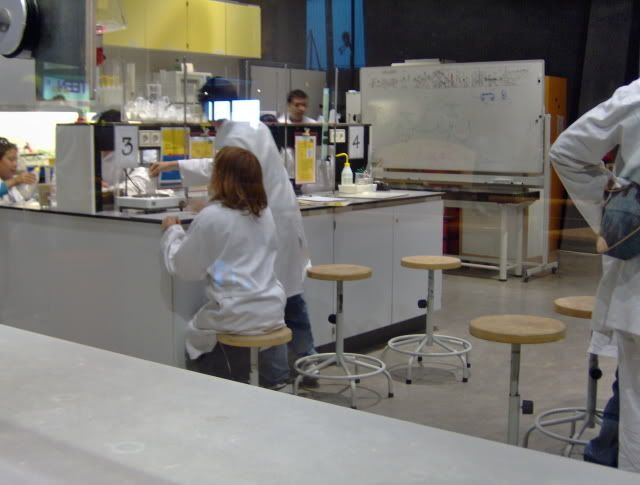 the lab section, where children can experiment with chemistry and science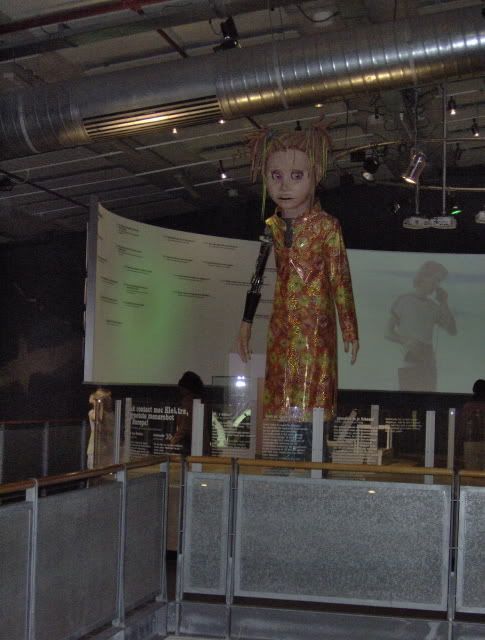 one of the animatronics on display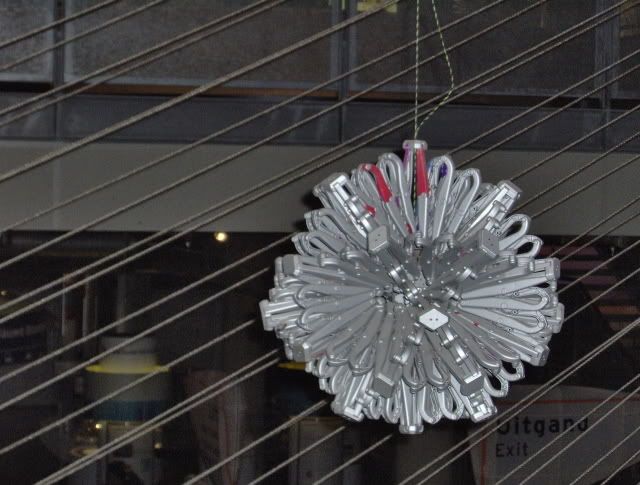 pretty!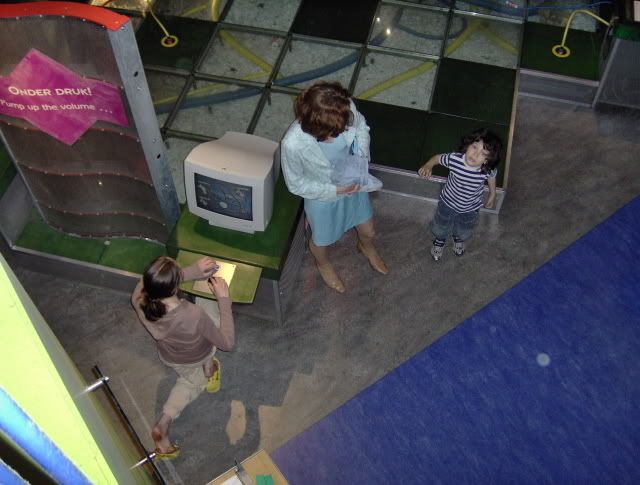 my family: Soraya, Monique, and Romeo





For reasons I cannot comprehend, even though the picture of Romeo is saved the right way up in Photobucket, as soon as I post it here, it rotates to the right...so I've had to resort to Weblogimages, which adds an ugly banner ::deep sigh::

Mick took this opportunity to inform us that he's giving up his restaurant management course at catering college, one year before graduation. He has now decided he wants to become a hairdresser instead.