Ten years ago this summer, I took the plunge and bought the flat I currently reside in. As I'm not one of the world's great savers, I didn't have a lot of money to play with to do it up, and after most of the structural and decorative work had been done, some jobs were left to such time as I would have the inclination and the wherewithal to get to them. Curtains being one of them.

Two years into my occupancy, my downstairs neighbours moved. As a going-away present, they gave me their Venetian blinds, made to measure for our front windows. This solved my problem in the lounge, but it still left me to find a better solution to that of my bedroom window than the one I had arrived at in the meantime: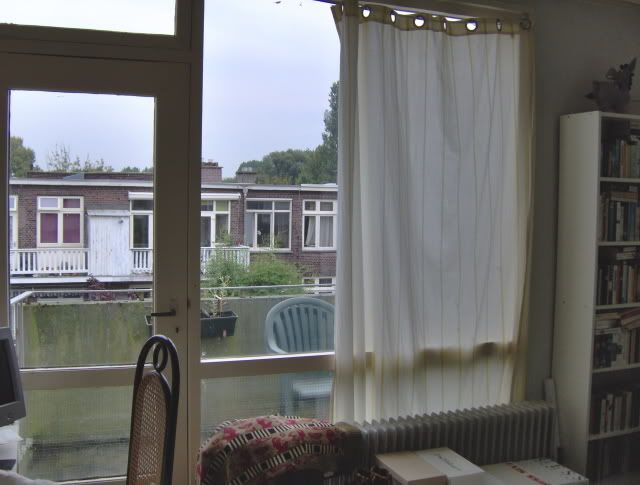 </a>


a cheap and easy curtain I got at the supermarket for less than a tenner. It didn't really fit, but it helped preserve my modesty undressing before bed at least.

Last February, I had my windows replaced; and in the process, I broke my Venetian blinds. I did this, not the double-glazing men, so...I suppose I have been lucky that this summer hasn't been much of one, as my lounge is on a south-westerly aspect, and directly below the eaves, so in a normal summer, sunlight not only usually floods the room, it also heats it up quite considerably. Still, I couldn't leave it like it was for long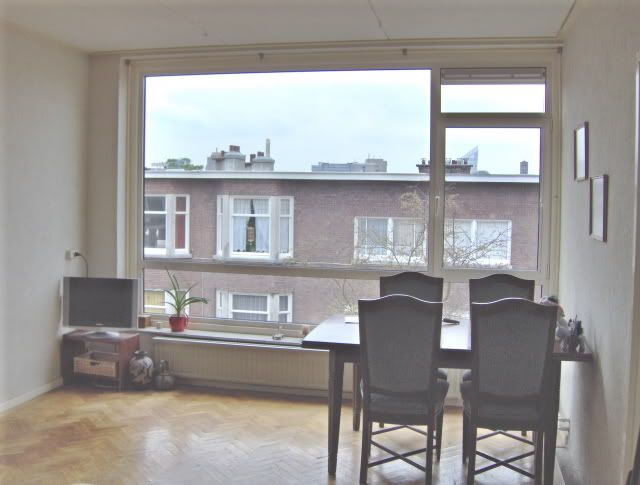 so last month, I finally did something about it. I bought new blinds and new curtains, and they've just been delivered and installed.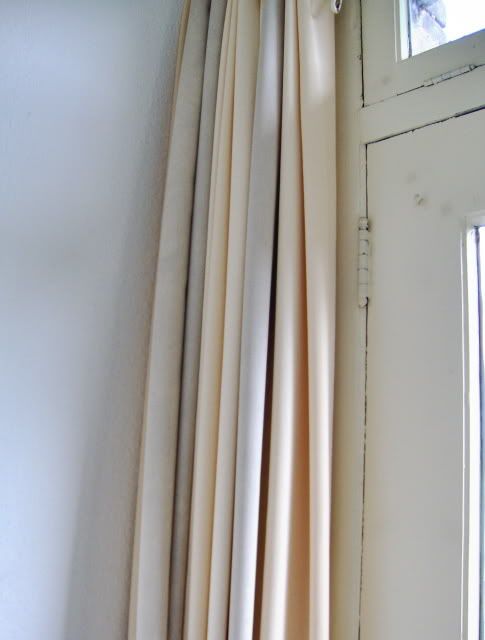 I've been advised not to close them yet, but let them hang like that for 24 hours so that the folds have a chance to settle in; but there's a full set, one to cover the window and one to cover the door out onto the balcony, and I'm pleased with them. I wasn't too sure about the pattern, and was worried I might not like it after all when they arrived, but now that they're here, I think I'm quite happy with it.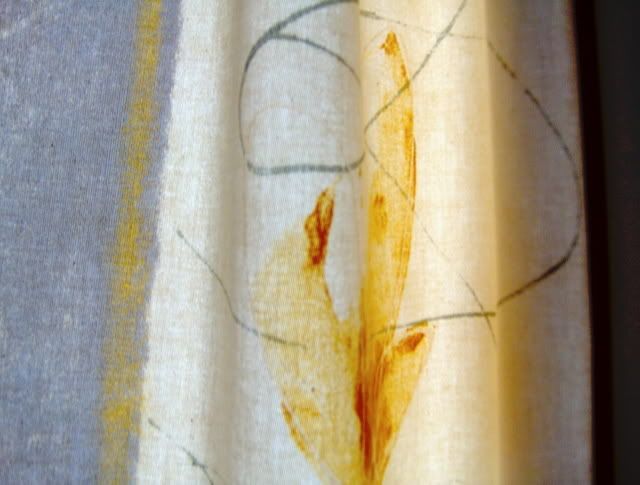 As to the lounge and the Venetian blinds, this is what they look like: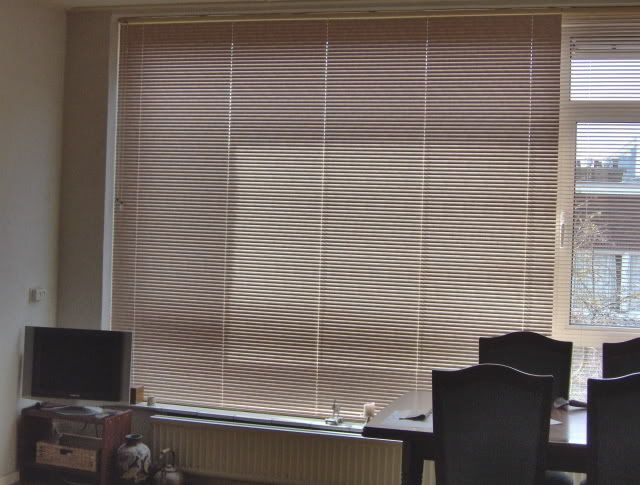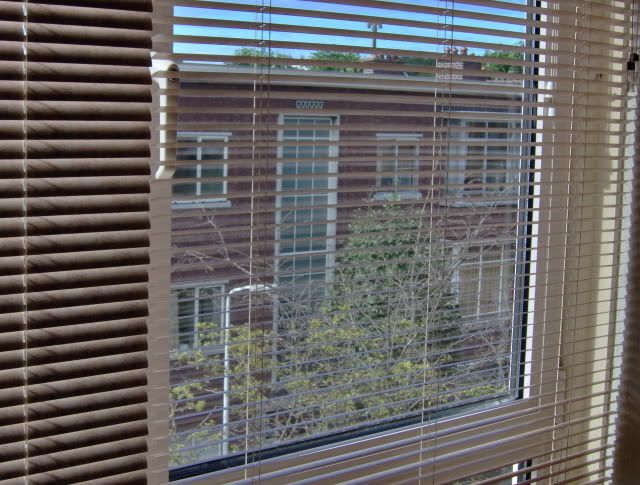 Since the window at the side now opens inward as opposed to before when it opened outward, getting one big blind made up proved impractical, so now I've got two: one bigger one and a smaller one hung side by side.

To give you an idea of the colour, here's a pic taken a bit too close up:






Just before the man came round to hang them, the cats dashed to the windows giving those excited little meows that tell me they've spotted a bird perched nearby. And so they had this time as well: there were two bright green parakeets in the tree on the other side of the street. They must have escaped from somewhere, but I do hope they find shelter soon before the cold weather sets in. Can parakeets survive in this moderate sea climate of ours?