My hotel was very near the Place de la République
from whence I took the métro and then the train to CDG airport, where I just had time for a coffee before flying to the UK. When I arrived at my hotel, I discovered I'd made a mistake in my booking and had only arranged to stay for two nights, while I was actually going to be in London for three. As luck would have it, the receptionist was on his first day manning the desk, and didn't know how to help me extend my stay after he checked their system and found they were fully booked for the rest of the week. Luckily, I remembered that
mezzer
was going to stay there too after the Cross King's gig, and I decided to throw myself on her mercy...if I could find out how to get in touch with her.
I'd arranged to meet
anonypooh
at the O2 for munchies, followed by a night out at the IndigO2 club where something called the Bedford Bandstand would take place. We had a fabulous dinner at the more or less deserted Las Iguanas restaurant, where our waiter looked the spitting image of Orlando Bloom, and where I threw caution and diet to the wind and tucked in to an immensely rich but oh so delicious dessert called
pave
. Jules's friend Del joined us there, and then after she'd eaten it was time to go and see what the evening had in store for us other than the band that had lured us there, The Storys.
It turned out that there were 4 bands on the bill; I forget what the first one was called, and the second act was a New Zealand singer that I didn't care for. Third up was a Manchester singer-songwriter by the name of Gillan Edgar who was slightly more to my taste, and then the headliners, The Storys, who came highly recommended by both Jules and Del. An hour later, I was so impressed I bought their cd.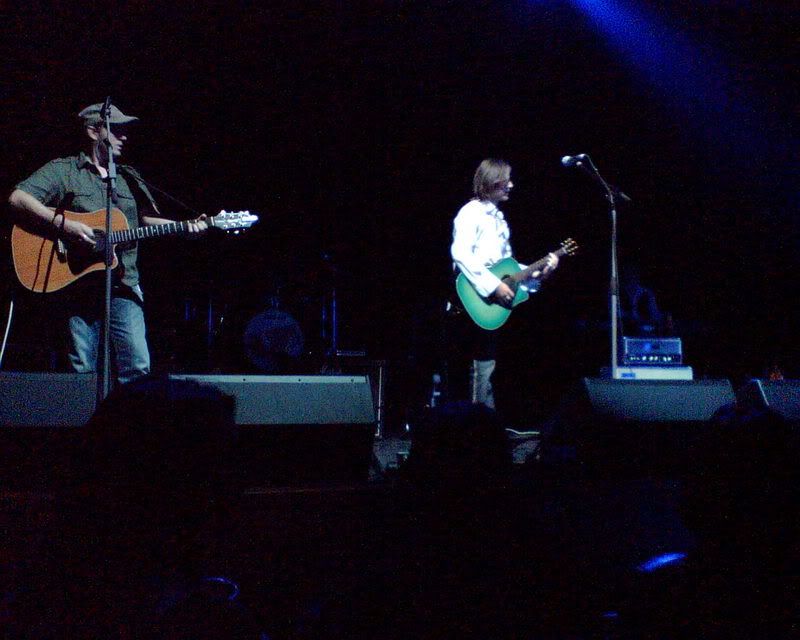 Before we parted, Jules had got me
mezzer
's phone number through a mutual friend, and I went to bed fairly confident that I wouldn't need to worry about my sleeping arrangements for my third night in London.
(tbc)
I woke up to a brilliantly sunny yet very cold day the morning of Nov 5th, and was genuinely sorry to have to leave Paris so soon after arriving. I'd forgotten what a lovely city it is, but now that I've been reminded, I'll just have to make sure I come back there soon, for a longer stay. Would you believe I've never actually been on the Eiffel tower yet?
Current Mood:

tired